Highlighting the Kingdom of Saudi Arabia's role as Abu Dhabi's primary trade partner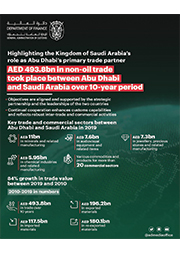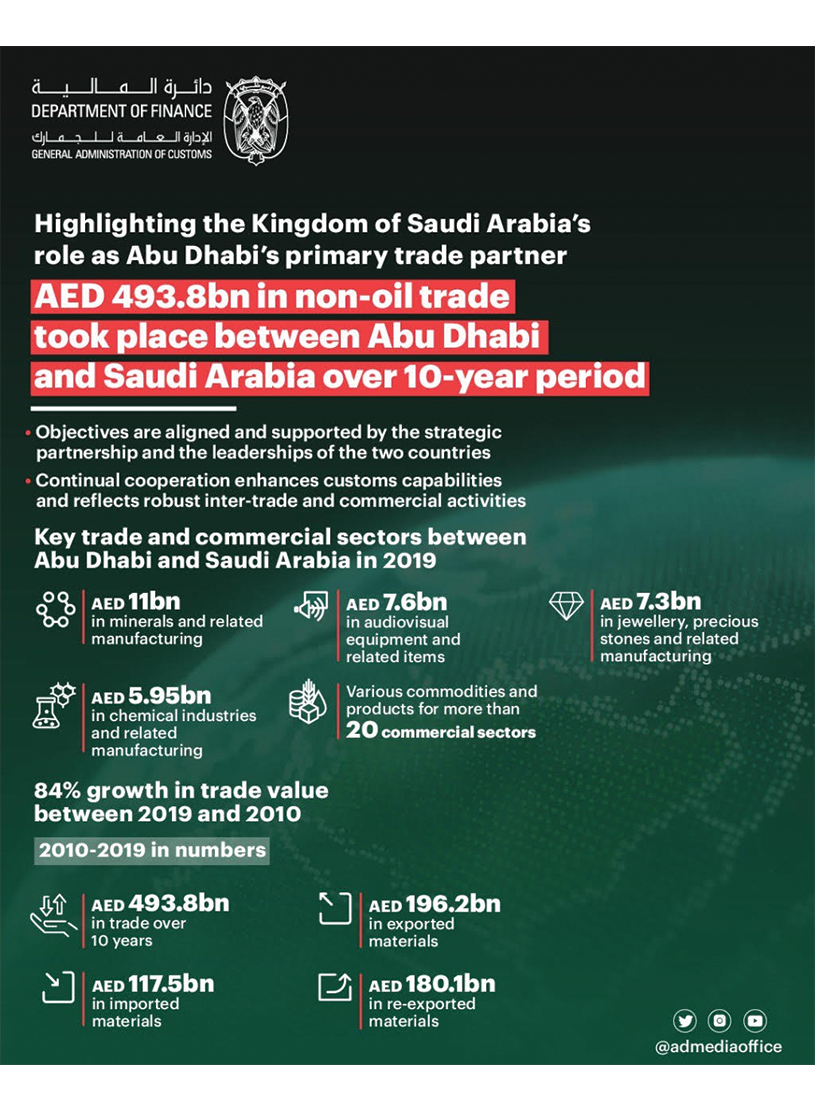 The Kingdom of Saudi Arabia has been AbuDhabi's primary trading partner in non-oil sectors over the past 10 years with total trade value reaching AED 493.8bn.
The value reflects the robust strategic partnership & aligned objectives, supported by both leaderships.
Trade activities between Abu Dhabi and KSA advanced remarkably over the past 10 years, increasing from AED30.05bn in 2010 to AED55.3bn by the end of 2019, representing 84% growth.
Update On