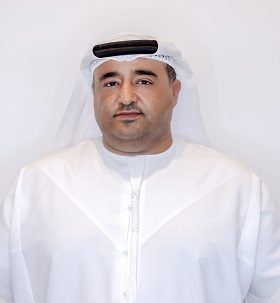 H.E. Rashed Lahej Al Mansoori
Director General, General Administration of Customs
Abu Dhabi Customs plays a leading and vital role in the prosperity of Abu Dhabi through the continuous support it provides to the economy and security of the UAE in general and Abu Dhabi in particular. It has contributed to the sustainable development of the Capital and the development of its competitiveness in the field of international trade. Abu Dhabi Customs also preserved the security of the homeland and Citizens and protects the local community and the environment.
The commitment of Abu Dhabi Customs towards the wise directions of HH Sheikh Khalifa Bin Zayed Al Nahyan, President of the United Arab Emirates and HH Sheikh Mohamed Bin Zayed Al Nahyan, Crown Prince of Abu Dhabi, Deputy Supreme Commander of the UAE's Armed Forces, Chairman of Abu Dhabi Executive Council; contributed in building an integrated strategic customs plan in Abu Dhabi. This plan has placed security of local community at the forefront of its concerns. It has also focused on developing passengers and goods movement procedures, providing distinctive customs services as well as collection of customs revenues using modern technologies and the best practices in this field.
In this sense, we have directed our teams to implement the strategic and operational plans and to have perfect cooperation and partnership with various elements of society at individuals and institutions levels to ensure easiest and simplest ways of business continuity with commitment to the principles of integrity, transparency and professionalism in the provision of customs services. This site provides a comprehensive overview of all the information, benefits, facilities and services needed by various sectors of traders, clearance agents, investors and individuals.
We will be pleased to receive your inquiries and suggestions through this site where you will be welcomed to serve our development and excellence for the better.