Magazine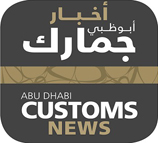 Abu Dhabi Customs Magazine is a quarterly magazine specializing in customs affairs in Abu Dhabi Customs. It covers its achievements and issues and presents its visions and ideas and monitors the latest technological innovations in the field of customs work. It also includes the latest developments in the customs sector in the country and the world, and concerned with best practices, innovations, training and other areas of customs work.
Abu Dhabi Customs has developed an application for the magazine, which is the first of its kind in the government entities of the Emirate of Abu Dhabi. It works as a new and smart publishing platform and a channel of communication between Abu Dhabi General Administration of Customs and its audiences in its various categories. It's a platform which awareness is promoted about news, events, policies and customs laws in the Emirate of Abu Dhabi.
The application is a digital reflection of the Customs quarterly magazines in Arabic and English. Its usage is easy and in more than one way to view and browse with the possibility of integrated participation on email and all social media platforms to pervade interest and spread information effectively.